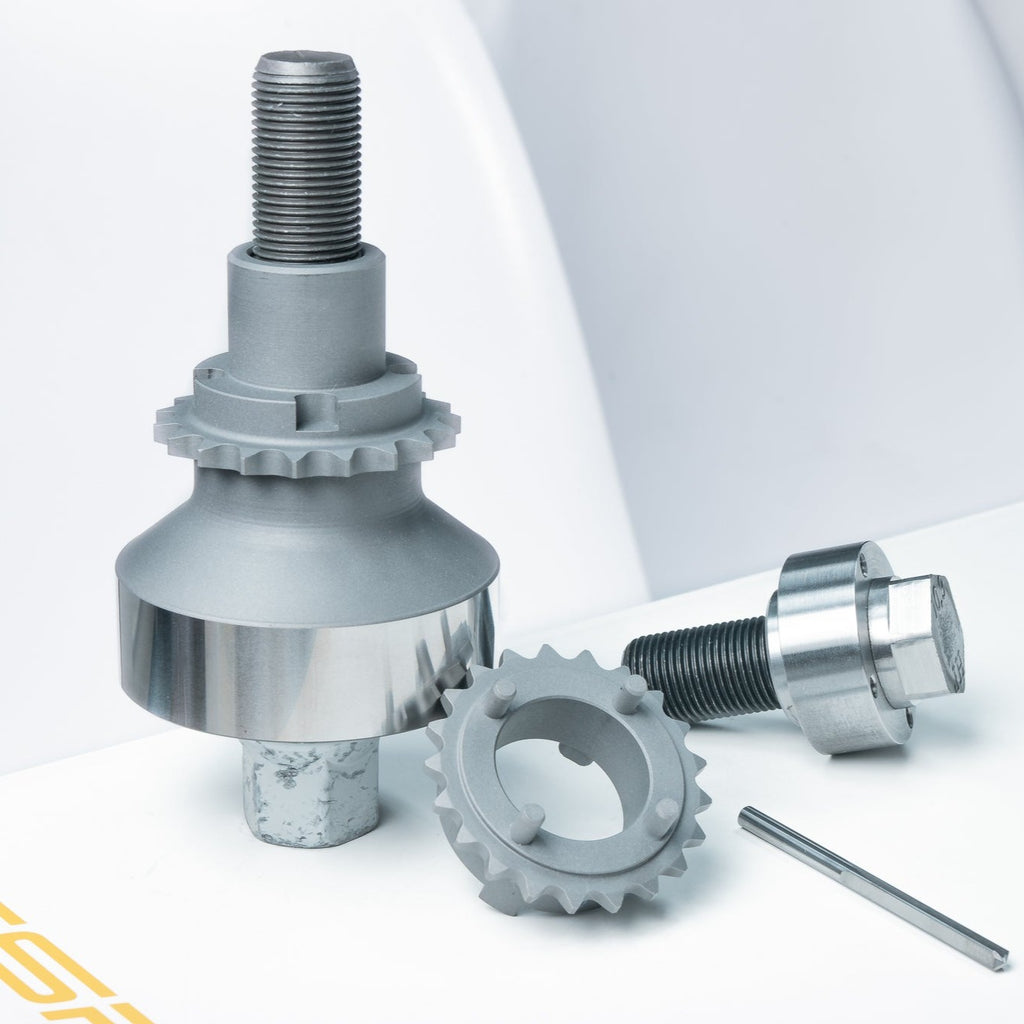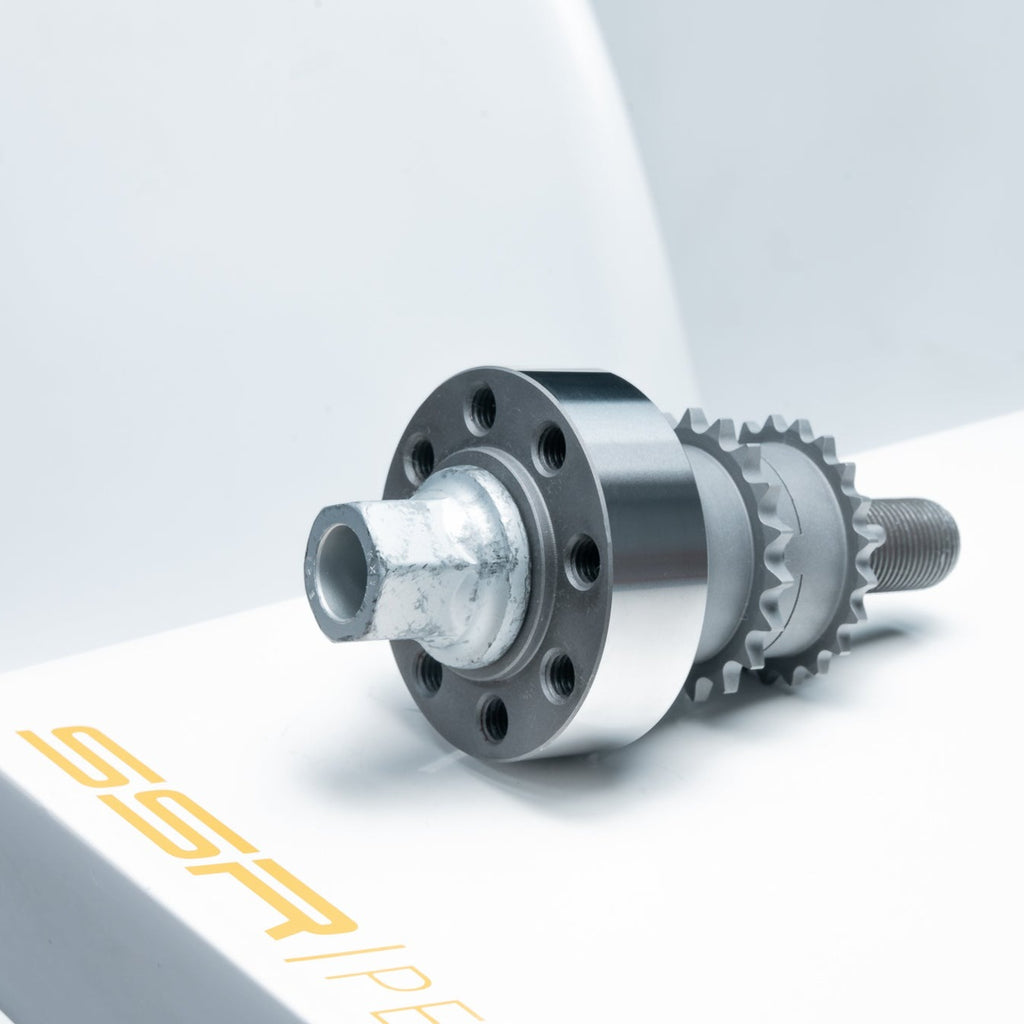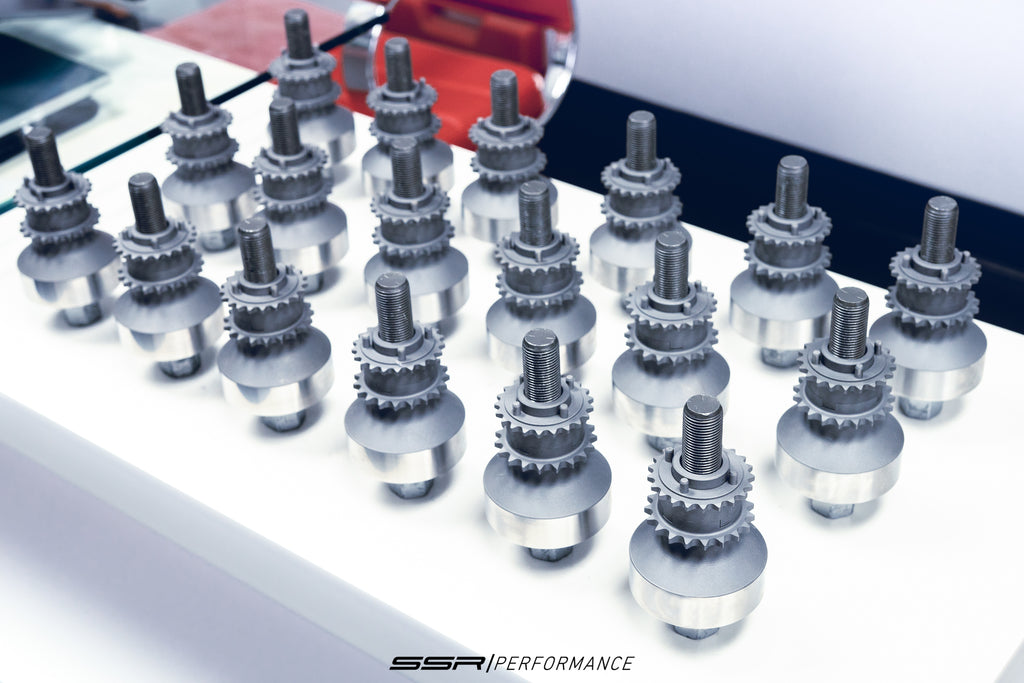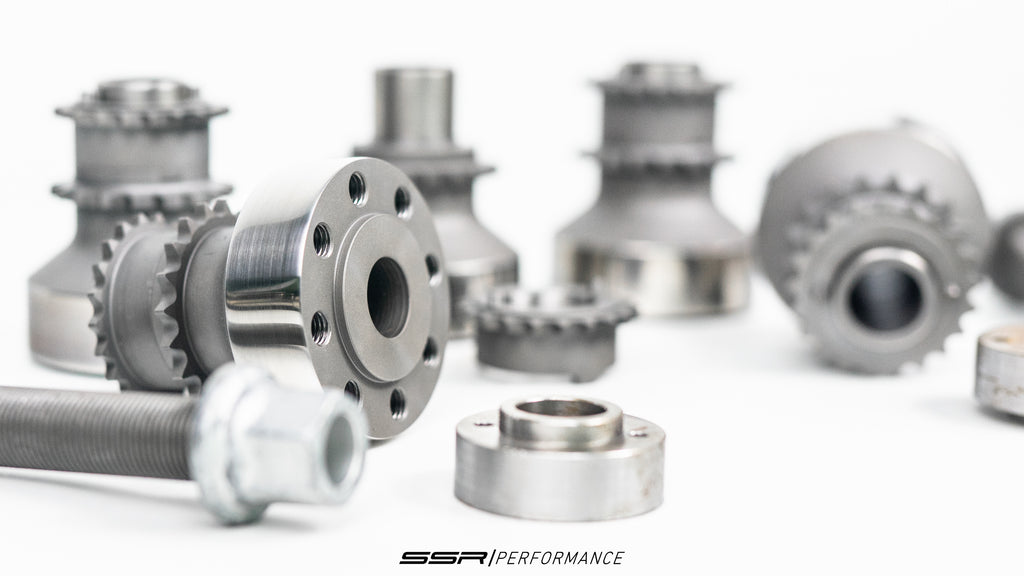 Have Questions? | Habe Fragen?
Guaranteed Fitment

Always the correct part

In-House Experts

We know our products

Professional Installation

In-House Install Available

Wordwide Delivery

Free shipping on all orders
Keyed 4 Pin Crank Hub - M3 / M4 / M2C S55 - 4 Pin Crank Hub
Out of stock
Many in stock
IN STOCK AND READY TO SHIP!


customers are viewing this product
IN STOCK AND READY TO SHIP!




WATCH THE ENTIRE INSTALL PROCESS HERE!
We offer the full install  WITH WARRANTY of this Crank Hub Fix Kit in-house at our 6,500 square foot facility in Orange County, CA! (590 W Freedom Ave, Orange CA 92865)
Contact us now for a quote and to schedule your appointment!
Call: (800) 438-2808
Email: info@SSR-Performance.com


ATTENTION: Although Maximum PSI has discontinued the private labeling of this product, we still offer an updated style of this kit direct from the facility that designed and still currently manufactures it. It can no longer be purchased from Maximum PSI, however we still offer an updated keyed style solution and will perform exactly the same. Maximum PSI and SSR Performance assume no liability on the use of this product. Product is for off-road / racing use only.
WHAT IS A "KEYED CRANK HUB UPGRADE" AND WHY DO I NEED IT?
There are thousands of reported cases on the internet of "spun crank hubs" on stock and modified cars with the S55 engine. The keyed crank hub upgrade is a replacement of your stock crank hub unit with a unit that has four "keys" or "pins" for which 4 holes are drilled into the S55 crankshaft so that upon installation of the crankshaft bolt the new keyed crank hub can be locked into place permanently without a chance of relative rotation to the crankshaft. This allows further insurance against the chance of the crank hub "slipping" or "spinning" and un-syncing the relative angles between the crankshaft and camshafts (this can mean engine failure which will cost upwards of $20,000 to replace or at the very least leave you stranded and un-driveable until the crank hub is replaced and engine is retimed). This SCH failure has been seen on both modified and stock S55 engines. If you are modifying your car, tracking your car, or even driving spiritedly, then upgrading your crank hub is highly recommended.
Watch our YouTube video above for a full demonstration! Please note, YouTube video displays 2 pin hub for reference.
UPGRADED 4 PIN DESIGN!
Welcome the new and improved 4 pin design! As can be seen in the photo above, the latest revision of the crank hub has been upgraded to 4 pins as opposed to the previous design which had 2. The new design is meant only to further decrease the chance of failure and not by any means was it changed due to any failures.

As it stands there is still a 100% success rate of the previous 2 piece 2 pin crank hub since we took over on the distribution of them, however that doesn't mean there wasn't room for improvement. The engineering / machining facility that is in charge of the manufacturing of this product was given the opportunity to improve on the previous design and did so based on their extensive knowledge of materials science and machining.

As mentioned above, based on the physical characteristics of this system, this new 4 pin design will only further guarantee the integrity of the product and ultimately offer our customers an even greater peace of mind!
KIT INCLUDES
Two Piece Keyed Crank Hub

OEM Crank Bolt

Specialty Drill Bit

Drill Fixture Tool

Drill Fixture Bolt
INSTALLATION
We suggest that this Crank Hub Kit ONLY be installed by a highly qualified technician. BMW specialty tools are required in order to complete this procedure.
Improper installation may cause irreversible engine damage.
Local Southern California customers please contact us today to schedule your appointment (800) 438-2808 (all in house installations come with a 1 year / 10,000 mile warranty).
APPLICATIONS
BMW F80 M3 (2015 +)
BMW F82 M4 (2015 +)
BMW F82 M2 Competition (2019 +)
The items in this kit are compiled specifically for the BMW S55 engine and therefore will fit any other unlisted models that use a BMW S55 engine
RECOMMENDED SPECIALTY ITEMS
Crankshaft Alignment S55 Timing Tool Kit
SUPPLEMENTAL KIT INSTRUCTIONS (To use as a guideline)
Despite updated design, the general install procedure remains unchanged other than drilling for pins.
WHOLESALE PRICING
If you are the owner or manager of a facility that will be selling / installing these in volume please feel free to email us. Drop shipping Shop / Wholesale accounts are available! Email info@SSR-Performance.com with shop details to be considered as a wholesale dealer for this product.
Part availability is subject to manufacturers on hand quantities. If ordered, the product may not ship till items are back in stock as per manufacturers timelines. All sales are final, no returns on this product. Please allow 5 - 7 days for shipping