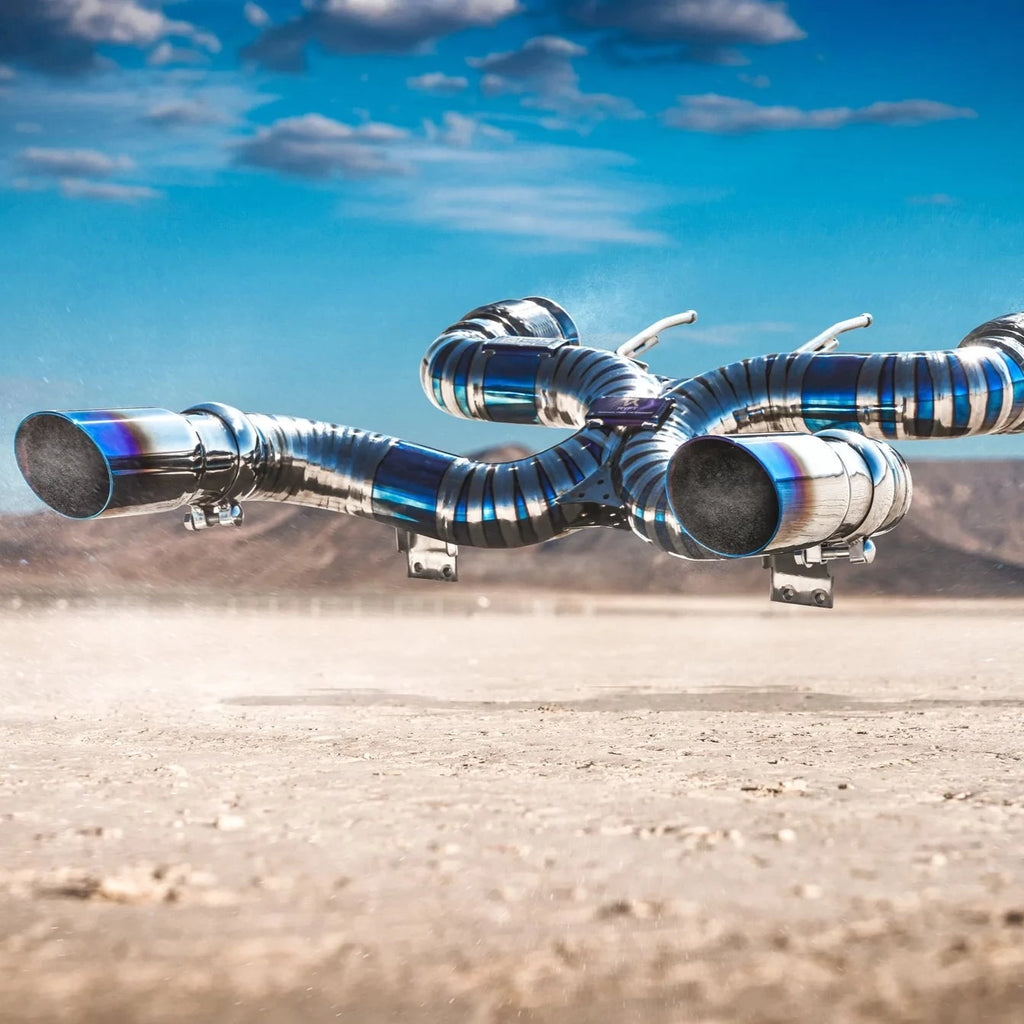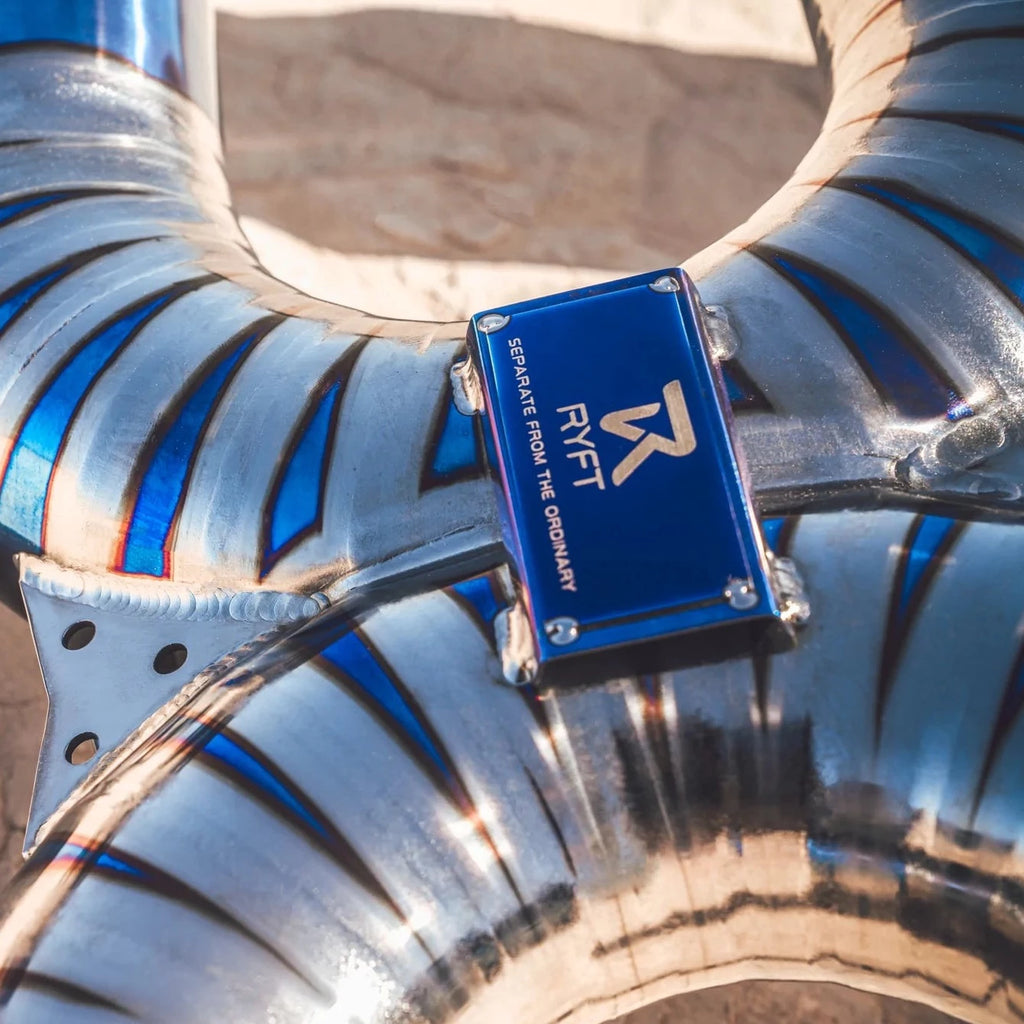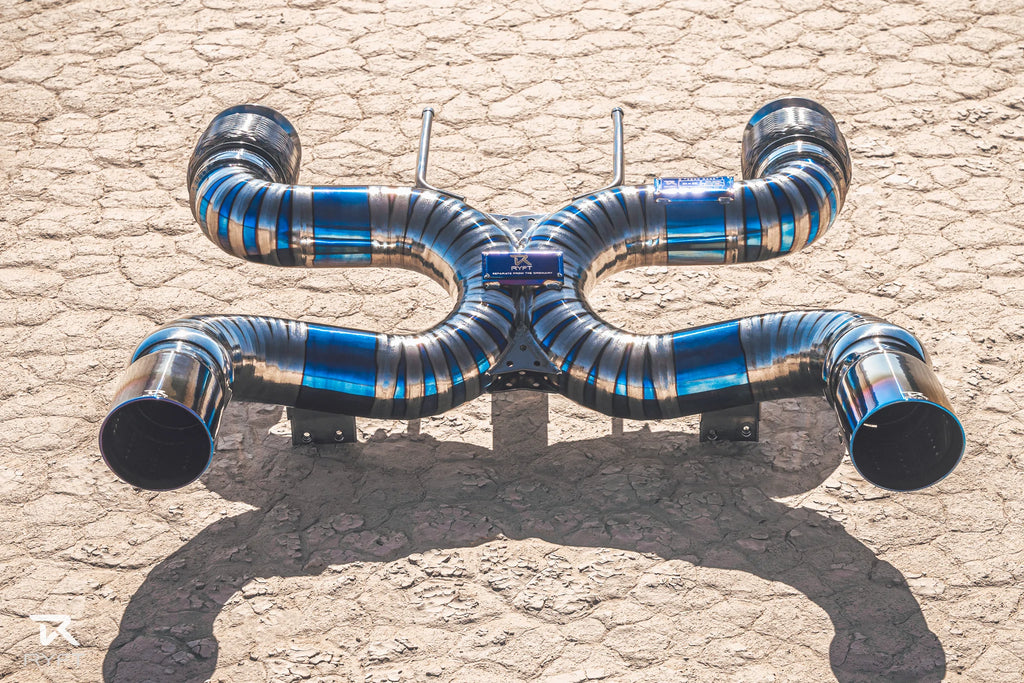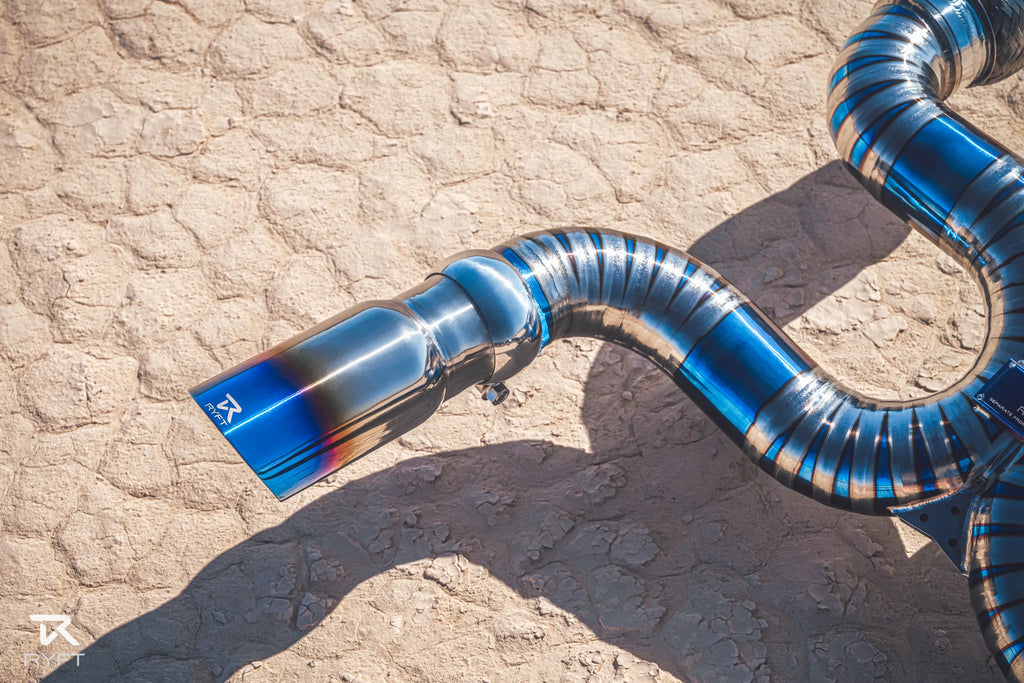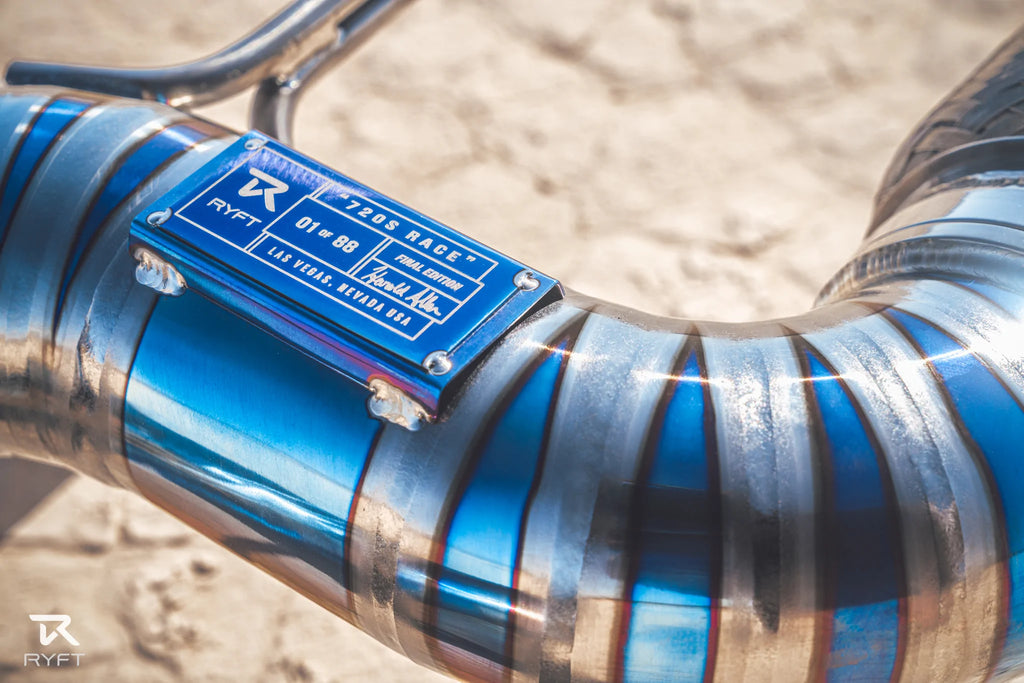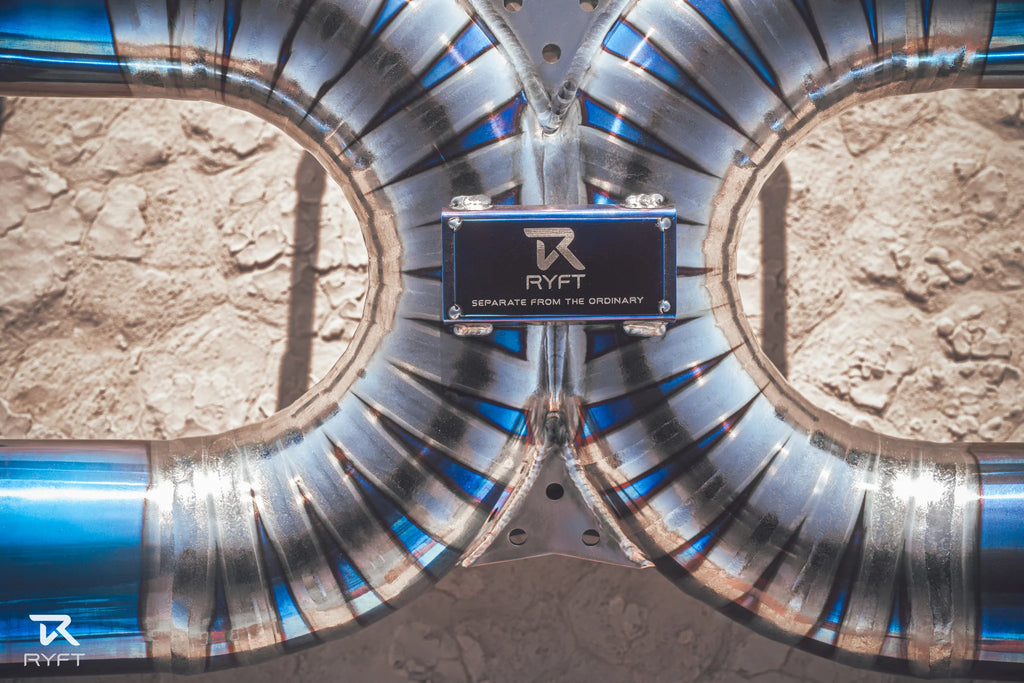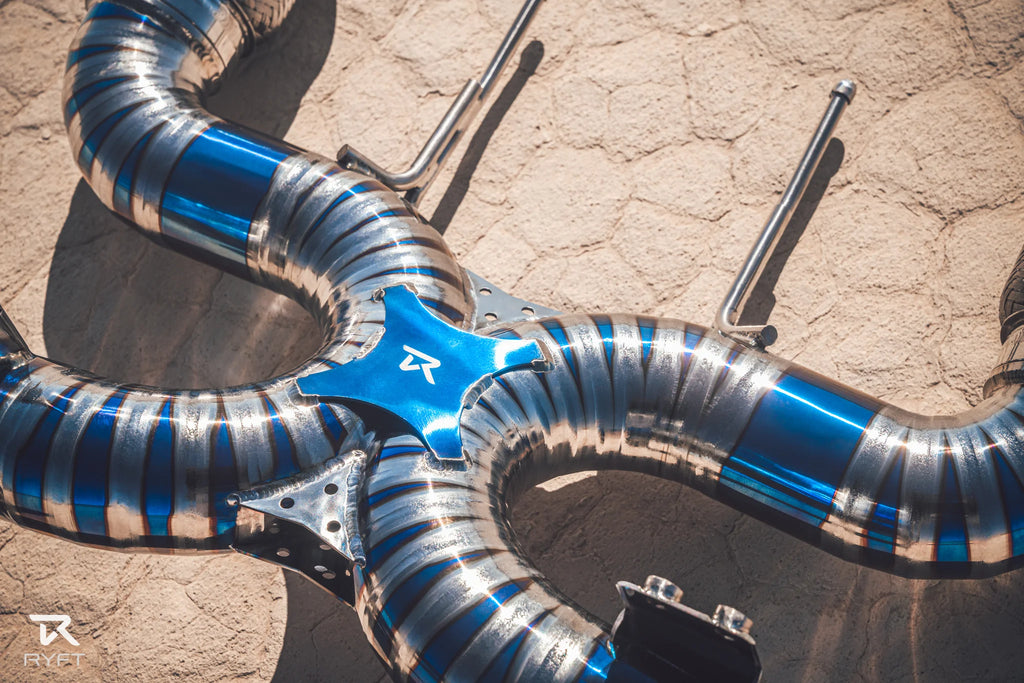 Have Questions? | Habe Fragen?
Guaranteed Fitment

Always the correct part

In-House Experts

We know our products

Professional Installation

In-House Install Available

Wordwide Delivery

Free shipping on all orders
RYFT TITANIUM RACE EXHAUST FOR MCLAREN 720S
Out of stock
Many in stock
INSTALL AVAILABLE AT OUR 15,000 SQ/FT ORANGE COUNTY,  CA FACILITY - SSR...
customers are viewing this product
INSTALL AVAILABLE AT OUR 15,000 SQ/FT ORANGE COUNTY,  CA FACILITY - SSR Performance
100% TITANIUM | 100% ARTISAN CRAFTED | FIRST EDITION: 1 of 88
MAKE: MCLAREN
MODEL: 720S Coupe + Spider
YEAR: 2017+
POWER: +31 hp
TORQUE: +36 ft-lb 
WEIGHT REDUCTION: -19lbs
FIRST EDITION: 1 of 88
RTI-MACL-720-RE 
Titanium Exhaust Only.
FINAL EDITION - WORLD RECORD SETTING EXHAUST SYSTEM: Developed and tested on the world's fastest 720S on stock turbos running an 8.94 1/4 mile. 
DELTA BRIDGES // You spoke, we listened. Many of our RYFT family competes in various forms of racing from drag strips to track days and wanted increased torsional rigidity. The answer is the RYFT Delta Bridge for all Final Edition Exhausts. This new edition comprises of 4 titanium reflex quadrilaterals that forms a bridge at the x-pipe, providing both strength and rigidity while only adding 8 grams of weight. 
MORE FLOW/FLAMES/POWER/SOUND // For our 720S Race Final Edition Exhausts, our engineers reworked the flow and shape of our piping to not only produce more power and more flames but also achieve the high-pitched RYFT exhaust note we're known for. ⠀
INDUSTRY FIRST Ti-SS FLEX PIPES // So when they asked us to switch from a standard bellow to a multilayer flex coupler to smooth out the exhaust flow we happily obliged. Not only does it reduce turbulence but it also improved vibration isolation. Its the first Titanium - SS flex pipe of its kind in the industry. 

By purchasing and installing a RYFT exhaust system, you agree that RYFT DESIGN LLC assumes no responsibility for damages incurred from improper installation, abuse, misuse, improper operation, or lack of responsible care.

Exclusion of Liability 

1. Improper installation and or adjustments made during installation may result in short-term and or permanent damages to the RYFT exhaust system and/or your vehicle. RYFT will not be held responsible for any damages to the vehicle and warranties on our products will be voided if the damages occurred due to improper installation. If you have any trouble installing the system please contact us at support@ryft.co or your authorized dealer.

2. The manufacturer, importer or dealer shall not be liable for any incidental damage including personal injury or any other damages caused by improper installation or operation of the RYFT exhaust system. When installing the RYFT exhaust system be careful that the exhaust system does not touch other parts sensitive to high temperature.

3. RYFT makes no representation or warranties with regard to damage caused by the improper installation, use and maintenance of the RYFT exhaust system. The warranty is limited to manufacturing defects recognized by our engineering department and of normal use only, excluding items subject to normal wear and tear. The warranty is voided in case of accidents, modifications, improper or competition uses.